My Team
As a Financial Representative for Northwestern Mutual, I am committed to helping my clients whether they are concerned for their own financial needs or those of their family or business. I don't do it alone. Here you will find a listing of the people who help make it happen.
Together, we stand committed to providing the best customer service possible. If you have a problem or need assistance at any time, please let us know.
Pamela J Hall
Administrative Assistant
Office 402-362-1832

Pam Shively serves as the Administrative Assistant for Darrin Brumbaugh in the York, Nebraska office.  Her role in the York ofice entails first-line of communication for prospective clients and appointments, customer service, creating insurance illustrations and personal needs assessments, and various other office duities.
Pam has worked in the Insurance field since 2000.
She carries a State of Nebraska Health License in 2003 and remains currently licensed.
Pam grew up in Seward, NE and graduated from Seward High School.
She serves as the Wedding Coordinator for her church in Seward as well as being an accomplished singer for church functions and other performances in southeast Nebraska.
Pam recently married Doug Hall, in Nov. 2016.  They reside in Exeter, NE. Her husband is a draftsman at Champion Homes in York.  She's proud of her two grown boys, Michael an Elementary Teacher in WestPoint, NE & Brennan  the Marketing/Ad. Director for Celerion Inc. in Lincoln. 
Pam enjoys working for Northwestern Mutual not only because of its financial strength, but also the people that represent the company are of great integreity and stellar community standing.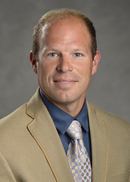 Ryan G. Davis
Associate Financial Advisor
Office 402-483-7871

Ryan Davis helps support Team Brumbaugh's financial planning, insurance, and investment practice.  Ryan is currently Life and Health Licensed, Series 6 and 63 licensed, and pursuing his Series 7 securities license and CFP designation.
Ryan and his wife Amy live in York with their 3 children Leah, Logan, and Brady.  They are actively involved in their church and in the community of York helping maintain the soccer complex and coach Youth Soccer.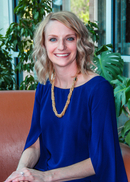 Amber Nicole Bremer
Agent Assistant
Office 402-391-6651

Amber Bremer is the SET Coordinator for Northwestern Mutual Life Insurance and Financial Services in Lincoln, Nebraska. In this role, Amber provides excellent client services by managing the cases and work flow of multiple financial representatives across the district. For Team Brumbaugh, Amber supports the York office with new business and underwriting. She has a high level of organization and attention to detail, along with a great ability to multitask and work effectively in a fast paced environment, both alone and as a part of a team.